Our Flower Mound Sprinkler Installation Team Offers Precise Solutions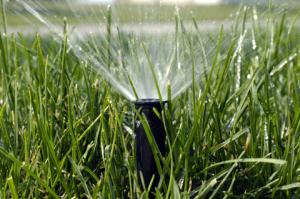 Our Flower Mound sprinkler installation and repair techs have been delivering great service since we first opened our doors over a decade ago. We know how important a functioning sprinkler system can be to save you time and money. Sprinkler systems are very precise in nature but we've been working with them so long that we can usually have them tuned up and ready to go within a few hours of arrival. Of course, if there is a large issue, like a broken delivery line or a master controller failure, it might take a bit longer. Still, no matter what we run into, we'll be able to take care of it. You'll always know exactly how the job is going and if we locate additional problems during the fix you'll be told right away.
You'll always get a written and signed estimate before we begin working on your project. You'll know exactly what needs to be fixed and what the cost will be. In the case that we do find that more work needs to be done, we'll draw up a new estimate that covers the extra work. You are under no obligation to have it done and we will never just go ahead and do an unauthorized repair and add it to your bill.
Residential and Commercial Sprinkler Repair & Installation Services

Whether you have a large commercial property or a small residential yard, you'll get treated with the same respect and attention to detail. We make it our business to make sure everything we do is done to save you money. Here's a list of the most common jobs our Flower Mound sprinkler installation techs do:
Valve location and repair
Electrical line location and repair
Leaks in the main
PVC and poly based system repair
Tune ups
Below ground irrigation
System additions
Rerouting
Controller, clock and timer adjustments and programming
Shut off valve installation and repair
Winterization and blow out service
Spring start up
System optimization
Drip irrigation line installation and repair
Pop up head replacement and repair
Individual rotor service