Our Flower Mound Sprinkler Repair Team Can Do it!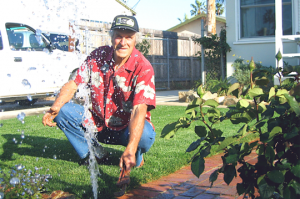 Sprinkler repair shouldn't be a side business or something that someone just does occasionally. Sprinkler systems are precision machines that need to be services by highly trained specialists. Our Flower Mound sprinkler repair team has been extensively trained and has the real world experience necessary to identify and repair any problem you may have.
Sure, a handyman may be able to replace a pop-up head, but calibrating it correctly is a whole different prospect. One poorly calibrated pop-up head can throw off the entire system. The efficiency will be lost and you could end up seeing pooled water and brown spots where there used to be a nice lawn. We aren't trying to bash handymen, in fact most of them are very good at what they do. It's just that they don't have the knowledge needed to fix precision instruments like commercial and home sprinkler systems.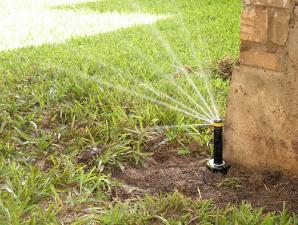 There is no substitute for experience when it comes to sprinkler repair. Learning something from a textbook or by watching a few videos is not the same as actually being there and doing the work during an apprenticeship. Our techs have worked on all of the major systems from Hunter, Irritrol, Rain Bird, K-Rain, Toro, Weathermatic and other irrigation companies. We know what we're doing and how to make your system as efficient as it was when it was first installed.
Our Flower Mound Irrigation Services are Fully Guaranteed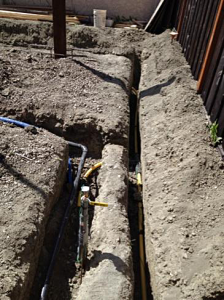 We are so confident in our ability to deliver world class repair service that if you're not satisfied, we'll drop everything to make it right. We'll come back and do everything in our power to make it right by you. We've offered this guarantee for over 10 years now and as a result we've never had one customer complaint. Our techs know that our commitment to customer satisfaction outweighs everything else and they consistently deliver.
If you don't already have a sprinkler system, don't worry, we can help with that too. Our Flower Mound sprinkler installation team does full custom installations for both commercial and residential customers in the area. Because we are locals and understand the climate, we can develop a zoned system that will irrigate your yard perfectly. We will set up a zone specific system that treats each part of your lawn individually so no plant gets over watered and none go without. We also install rain and freeze sensors that will automatically shut down the sprinkler cycle once they determine that the combination of rain water and irrigation is perfect.
Don't suffer hours of hand watering every week, call our Flower Mound sprinkler repair and installation team and get a new sprinkler system installed today - take your free time back from your lawn now!
What our clients say!
My sprinklers weren't reaching the back of our yard. Jason came out and found an underground leak that we weren't aware of. That one fix got our water coverage back and saved us over $20 a month on water costs.
Terry J.

We wanted to put a in a new garden but didn't have a drip system in place. We called these guys and they drafted a plan and added on a new drip line in under a week.
I'd recommend them to anyone.
Rita B.

If you aren't getting the result you expect from your sprinkler, call them. That's what I did. Now my yard looks better than it has for years.
Doris F.